Technology

Rice Processing Plants:

Our major processing facilities are located in the heart of Indian Rice Land, near the sate of Punjab. The location of the plants was decided keeping in view the proximity of the paddy growing areas in the Northern Part of the country to reduce the transit time, costs and also to reduce the in-transit damage to the paddy.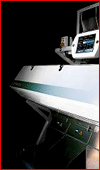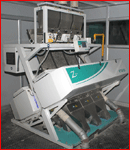 The plants under which processing takes are fully automated machines procured from some of the best machinery manufacturers in Japan and Germany .

The machinery has procedures for different stages of processing like de- Moisturizing, temperature controlled drying, cleaning, de-husking, de-stoning, Polishing, sorting and grading. Nearly all of the impurities are removed from the Paddy in the processes and carried out in the sophisticated machinery.

The facilities are fully equipped with Drying, Parboiling and Milling Plants. Plants consist of various pre-Cleaners, De-stoners, Precision- Sizers, Graders, Paddy-Separators, De – Huskers and Magnets etc. The entry info the facility is Strictly guarded and only the authorized with proper professional gears Are allowed the entry info the plants, manned by professional security.

Spices Processing:

The Spices are Processed under the most hygienic conditions in the best machinery Procured for various procedures like Grinding, Crushing and Milling etc.

Our strict QUALITY CONTROL measures ENSURE that the finished products are hazard free and stringently meet the customers going in for the grinding and other processes .

Various processes and tests are carried out to ensure that the products are free From Aflatoxin and various other Pesticide Residues.